Cosmonautica nominated for best simulation game
posted on 13 November 2014 by Public Relations
Yeah!
We're happy to announce that Cosmonautica is nominated for best simulation game at the Deutscher Entwicklerpreis 2014 [German Developer Award].
And of course we're looking forward to the award show in Cologne :)
Congrats to all the other great nominees.
Cosmonautica now available on Steam
posted on 17 September 2014 by Public Relations
Cosmonautica is now available on Steam.
You can purchase the game there or directly on our page via the humble widget.
More stores will follow as soon as possible.
http://store.steampowered.com/app/320340/
We've won the Project Anarchy challenge!
posted on 15 July 2014 by Public Relations
Wooohooo :))
Since last week it's official. We have won the Havok Project Anarchy challenge. This challenge was some sort of a huge test for us. It has proven that we can deliver the same experience on tablets as on PCs.
We've been working with Havok technology before Project Anarchy came along, so we adapted pretty quickly. Anyways, we're totally recommending Project Anarchy as an alternative for upcoming developers. Great tools and top-notch support makes this toolset stand out.
It was an awesome experience for us and we've gained valuable feedback from the challenge judges and the fine folks at Havok.
We're super happy and excited for the upcoming weeks with gamescom and so on.
Stay tuned for more info on Cosmonautica.
Your Chasing Carrots team
Games regulars' table #2 / Stuttgart
posted on 16 June 2014 by Public Relations
On 4th of June we held the second games regulars' table at our studio. And despite the rainy weather we decided to have a BBQ.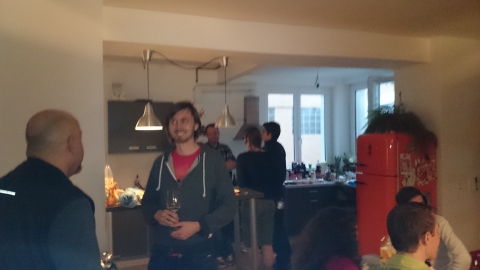 We had great conversations with colleagues and friends from other studios and game related institutions, like Studio Fizbin, Navel, Grandé Games, HdM, SAE and so on.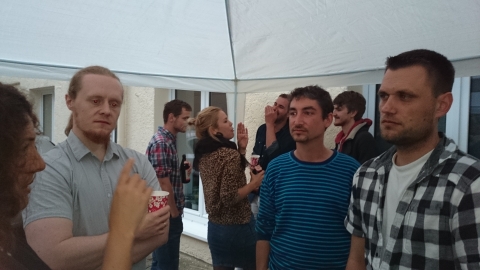 The next regular's table will follow soon and if you are a working with games and are interested in participating contat josef [at] chasing-carrots.com.
more...
Cosmonautica has been Greenlit!
posted on 17 May 2014 by Public Relations
Because of your great support Cosmonautica has been Greenlit on Steam in no time :)
Thank you very much!
Your Chasing Carrots