After a shy start, Freespawn is back with another three games that caught my attention. This time I only focused on itch.io, since there's so much good stuff to find. But for the next issue, I'm going to go for other sources. By the way, if you have a free game to contribute, self-made or stumbled-across, drop me a line.
SURF SHOGUN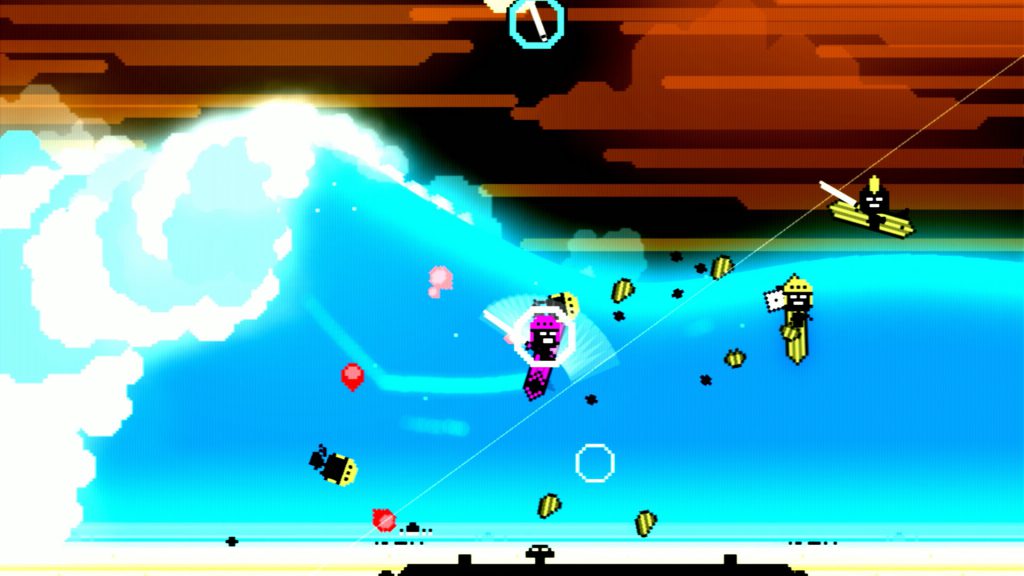 This neat jam-game by Farmergnome has everything to either wave you away for a couple minutes at lunchbreak, or let up to four players on the couch surf together for an hour or two. Once you got the feel of the simple mechanic, it's just swell. Surf Shogun has a flow of its own. Take it on, and don't let the Surf Ninjas rule the world! Get it here.
—
STREETS OF ROGUE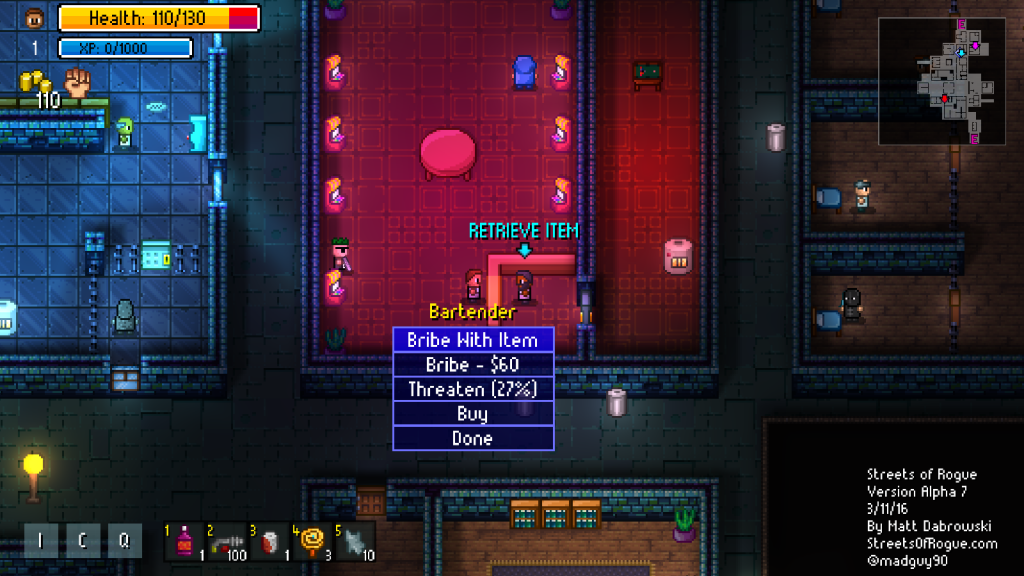 From the Steam Page: The world's only RPG roguelike action stealth shooter brawler co-op megagame. It's like Nuclear Throne meets Deus Ex. That nail's it. Streets of Rogue is really clever, deep, and has a nice sense of humor. This is the free alpha, featuring character classes like Comedian, Ninja or Werewolf, a procedurally generated city, and a 2-player mode. Don't miss it.
—
OTTOPUNK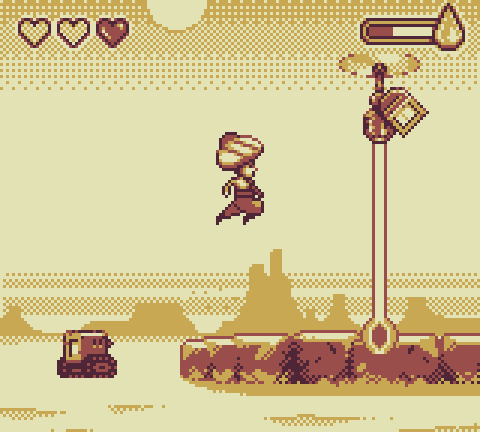 In less than 10 days chkkll created this sandy jump'n'dash for the GBjam. While it treats your eyes and ears (if you are into that style), it can and will hurt your fingers. Ottopunk is not easy. It's like Sindbad on speed. You will die often, but at least you get to spawn at that disco dude's tent. He's cool. See yourself.