What would your Good Company be without contracts to earn you the bucks to grow and to please the markets? Right. Guess what? We have introduced the new contracts system. Go and face them challenges!

Choose from countless contracts issued by tremendously varied clients. Each request has special requirements your product has to meet through your choice of modules. To keep up the pressure, a contract is available for a limited time only. And you have to complete it before the deadline, otherwise, it will make you poor instead of rich. Of course, you can take on multiple contracts at a time, but make sure you've got at least four arms or a bunch of motivated employees to assist you. So, plan and work smart!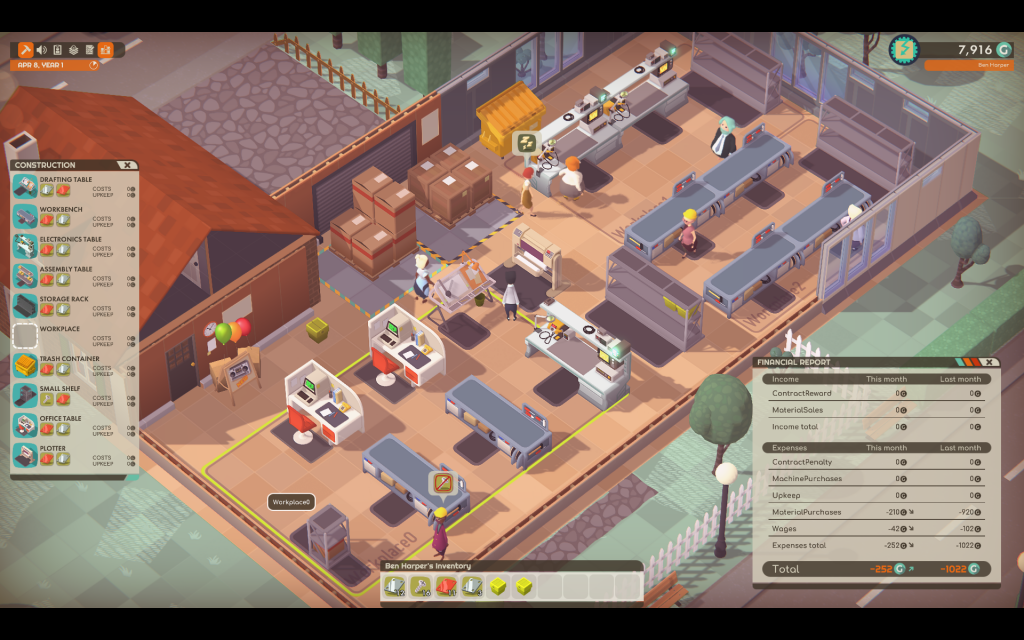 You won't believe it, but we've added even more fancy features to that version. Curious? Then read on…
Best of changelog:
Your employees are now artificially intelligent in order to help you work on tasks
Modules provide a range of features that add to a product's potential to please customers
For your convenience, tooltips now unveil important properties of certain elements
The player character can roam the environment without lags or other hiccups.
Tasks can now be queued to a work zone. It's all about German efficiency.
A bunch of bugs had to pack their things and move out. Poor them.