Can you feel our excitement? We're gonna show Good Company to the public for the very first time, at Dutch Game Garden's Indigo 2018 in Utrecht. Paul will be there, with a fun & stable build for you!

This demo is the foundation for our upcoming early/first access release of Good Company. And since we can almost feel you scream at us "When will you finally let us play the game instead of talking about it?!", we're really inclined to do so, soon. Let you play it, that is. So what can you expect, other than a cute and colorful world consisting of a humble garage to start off your tycoon dreams? Well, a basic yet entertaining impression of Good Company's core gameplay: take on contracts, design custom-made products with modules having specific features, build the products hands-on and realize, that you can't do all that alone. So there are employees, too, who long for you to delegate tasks in order to help make you one outstanding entrepreneur. If you hadn't the chance to enjoy all of this at Utrecht, you'll soon have.
And then, it's time to partey!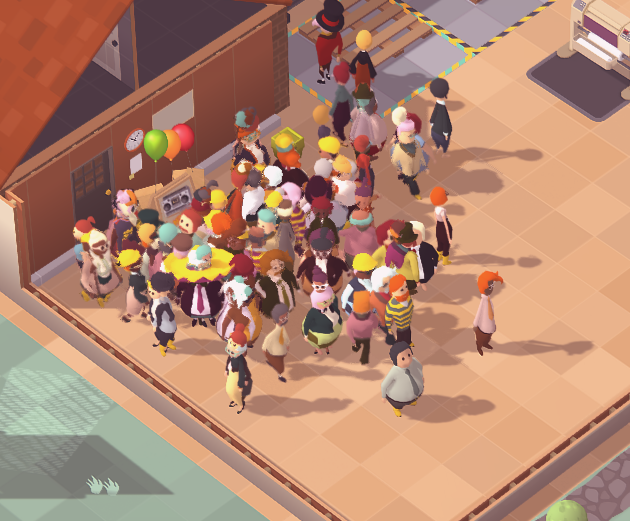 Until then, let us treat you a little bit more with our…
Best of changelog:
The multiplayer mode has been implemented a while ago, but it's working better and better.
Even if you have changed your garage into a small factory, save games will reliably handle the increase of data.
The UI is proud to show itself in an increasingly polished fashion, getting slicker and even more useful.
We present you: a scalable UI. It might not seem much, but you'll thank us for that.
Brand your company! Combine fancy crests with colors and words to make your enterprise seem really serious.
A new main menu, that goes beyond the usual stuff. It's got meaning, it entertains. Maybe it can even be your friend.
Bugs, bugs, bugs