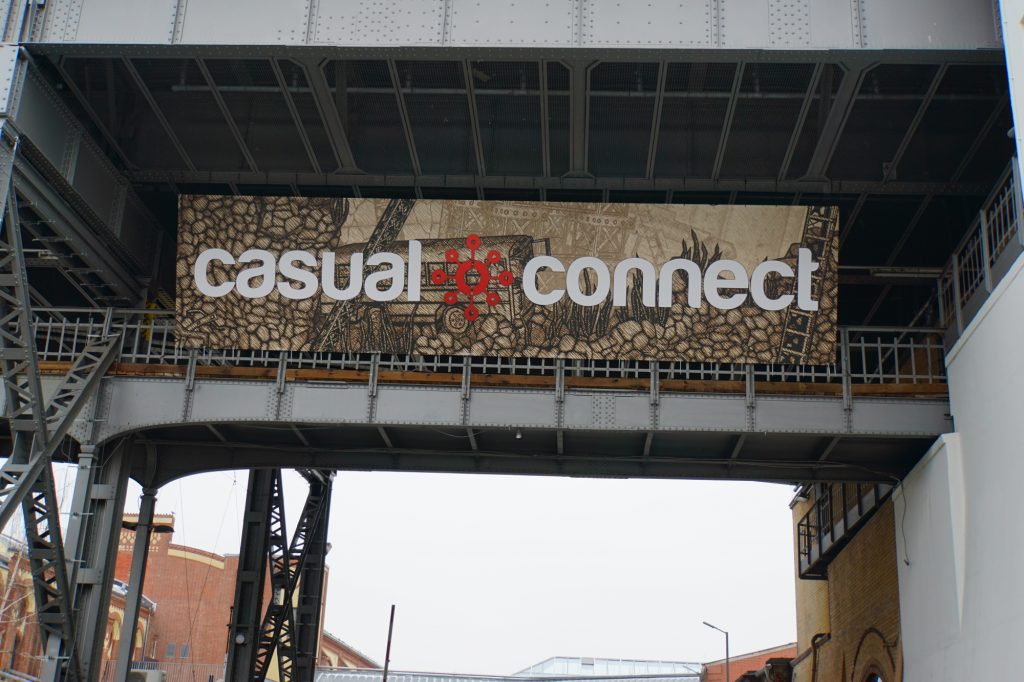 In late December'16 we had been invited with Heart of Scrap to participate in the Indie Prize competition at Casual Connect in Berlin. For us this was a chance to showcase Heart of Scrap in its current state (which is still the gamescom version since all of us switched to working on Pressure Overdrive) and get good feedback while meeting lots of cool game devs. This was our second time at an Indie Prize. Last year we've been in Amsterdam and had a great time showing Cosmonautica.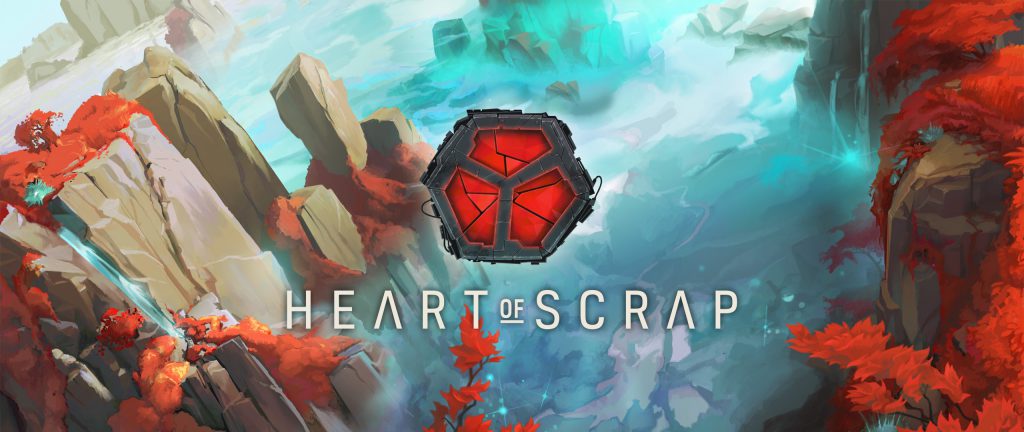 So two weeks ago Dominik and I packed up our things and took a train to Berlin. Next to a 6 hour train ride and a bit of bus driving afterwards we checked in at the hostel "Three Little Pigs", which was quite nice and in walking distance of the most locations we needed to go to.
After checking in we still had some to time to attend the badge pick up party on the day before the event started. So went there, picked up our stuff and had some drinks. We met some colleagues and then went on and met a friend to have some burgers.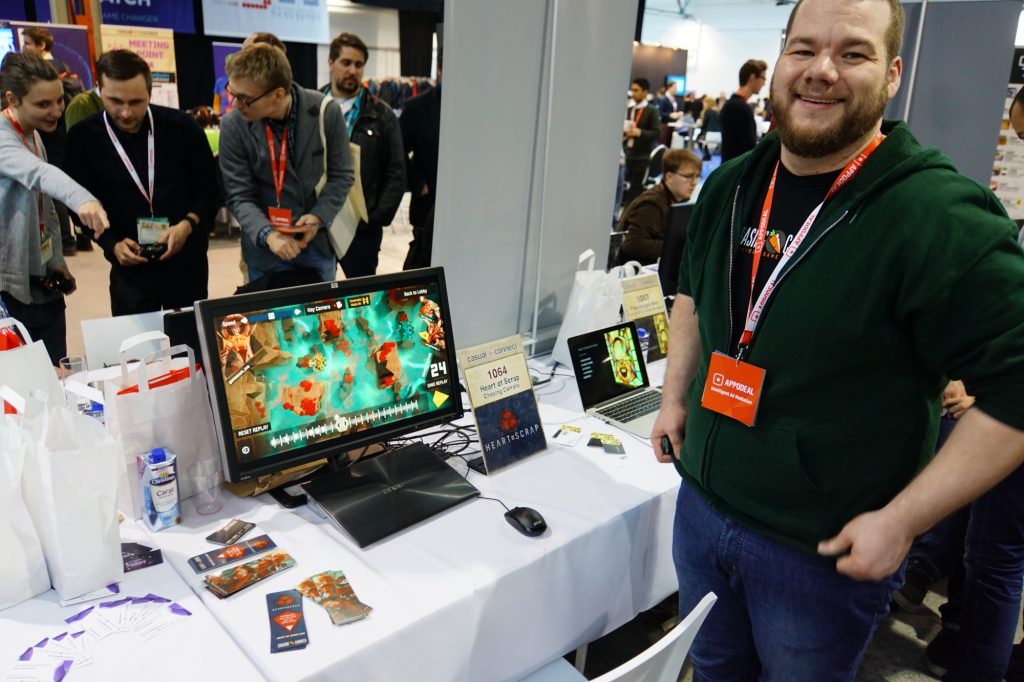 The Location at "Station Berlin" had a really cool industrial flair to it and had lots of space. It is like the name indicates an old train station which is now used for events. The Indie Prize with about 120 game developers from all over the world was at the center of the event, but it could have needed more space between the table rows.
We've met and talked to lots of awesome game devs and played some really great games. Due to the sheer number of teams at the Indie Prize it was impossible to play everything, but we made sure to at least take a look at pretty much all games.

Here's small list of great games we really liked:
Heart. Papers. Border. (Jovian Industries)
Hacktag (Piece of Cake Studios)
Ary and the Secret of Seasons (Exiin)
Pawarumi (Manufacture43)
Blown Away (Black Pants Studio)
Black: The Fall (Sand Sailor Studio)
The Hanged Man (Sick & Silly Entertainment)
SoulReapers (Shadow Masters Games)
Immortal Redneck (CremaGames)
For all the 120 magnificent games please visit: http://indieprize.org/berlin2017/
The evenings were filled with nice event parties hosted by some of the sponsors, but most of the time we went for dinner with friends and colleagues. If you're in Berlin and are around Kottbusser Tor make sure to visit "Die Schwarze Heidi". This Swiss restaurant has crazy good cheese fondue and great Swiss beers and meals. https://www.facebook.com/SchwarzeHeidiBerlin/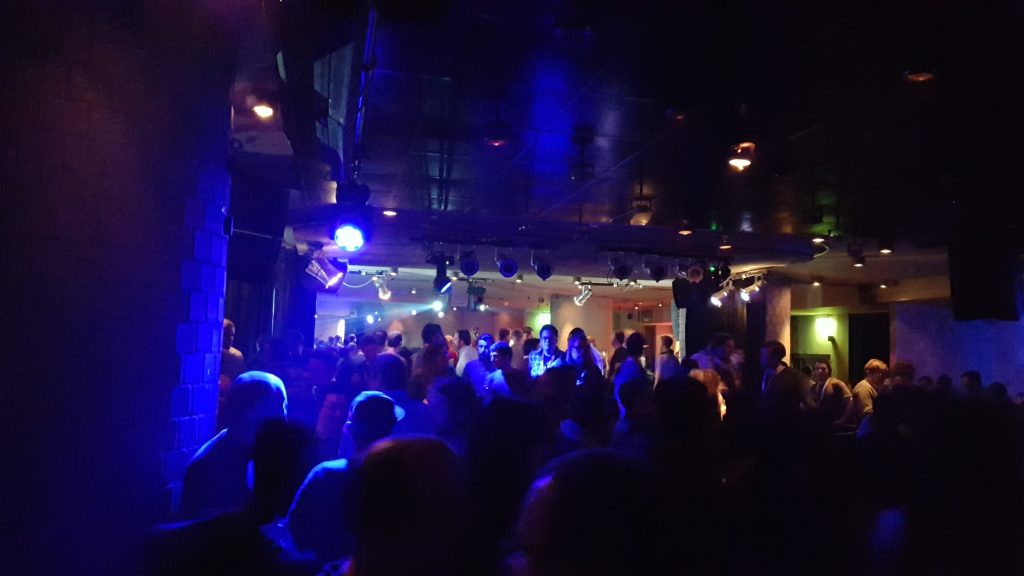 On the last day at Casual Connect Europe 2017 the 17th Indie Prize Awards were held. Here are the 10 categories with their respective winners:
Best Game Design: Shadow Tactics: Blades of the Shogun by Mimimi Productions
Best VR Game: Anshar Wars 2 by Ozwe Games
Most Innivative Game: FRU by Through Games
Best Game Audio: Blink by Die von Sureksu
Best Game Art: Figment by Bedtime Digital Games
Best Game Narrative: Empathy by Pixel Night
Best Multiplayer Game: Lightfield by Lost in the Garden
Best Kids and Family Game: Blink and Die by Suresku
Best Mobile Game: Super Pet Hero by Amused Sloth
Best in Show – Audience Choice: CoverFire by 1MBand
More impressions from the event: